Your Order Is Not Complete…
Upgrade To LeadPal PRO Right Now To Boost Your Leads Without Any Hard Work Required
Connect More Social Accounts, Use Custom Domains, And Remove Our Footer Links For

More Control And Better Results
One Time Offer | Save
$533

When You Upgrade Now
Thanks for making the smart decision to get LeadPal
LeadPal makes it easier than ever for you to get more hot targeted leads without any complicated coding or hard work required.
Although the version of LeadPal you just purchased is more than enough to get big results quickly…
…If you want to get the most out of LeadPal, we've got a powerful upgrade that will quickly boost your results and get you even more leads with no effort required on your part.
When you upgrade to LeadPal PRO, you get access to

3 powerful feature additions

that will give you more control over your lead-flow and boost your results right away.
LeadPal PRO Adds Powerful Features That Make LeadPal A Complete No Brainer Solution
PRO UPGRADE #1 –
Remove Our 'Powered By' Branding
Makes LeadPal look more professional
Users have no way of knowing that your lead page has any connection to LeadPal, so you stay in control
The only links on the page are yours, so there are no wasted clicks
PRO UPGRADE #2 –
Custom Domain Integration
With LeadPal PRO, you can add up to 10 custom domains
Having a custom domain name builds trust and authority which helps to increase opt-in rates
With this feature, along side the removal of our footer links, your lead pages have no connection with LeadPal giving you complete control
PRO UPGRADE #3 –
Connect Up To 80 Social Apps
This upgrade allows you to connect 10 social apps per account, with a total of 80 social apps per license
More social app connections allows you to cast a wider net for leads
This gives you the authority to use your own social apps, instead of using our branded apps. With this you can customize your apps with your own branding.
Lock in Your Discount When You Upgrade NOW
Save

$533

When You Upgrade
To LeadPal PRO
(Discount Only Available For Existing Customers Of LeadPal)
It's obvious that upgrading to LeadPal PRO is an investment that will get you more leads with less work, and ultimately put more money in your pocket…
Because you'll see an immediate increase in everything without any work needed, it would be easy to charge $97 per month for this upgrade.
Although this is worth every penny of $97 per month, as our valued customer, we're waiving the monthly fee and giving you a big discount when you click the button below to get this now…
Why You Need To Upgrade To LeadPal PRO Right Now
This is a one-time offer made only to our valued LeadPal customers and copies are limited
The price is going up quickly and if you try to come back later and get this, you could end up paying a lot more for this
This upgrade ensure you get the best results possible from the LeadPal software you just purchased
Upgrade now and we'll add the LeadPal PRO features to your dashboard right away so you can get started with this powerful, upgraded features TODAY
We Guarantee That LeadPal PRO Will Work Just Like We Say Or We'll Send You A Refund
We stand behind all of our software tools and only release top-quality software that's bug-free and works.
That's why we're going to protect you with our 100% money back GUARANTEE that LeadPal PRO will work just like we say. If you have any technical issues with the software that our support team isn't able to promptly fix for you, we'll send you a refund.
Click The Button Below Right Now To Lock-In Your Discount On LeadPal PRO
ONE TIME OFFER – NO MONTHLY PAYMENT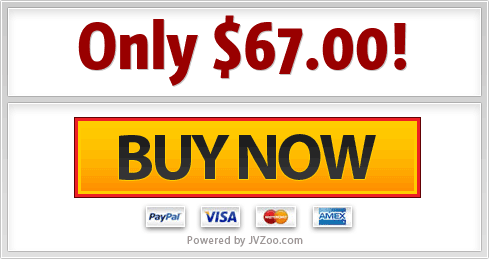 **Remember, this is a special one-time offer. If you close this page you'll miss out on this powerful upgrade that will save you time, boost your results, and ensure you get the most out of the software you just purchased.**
Every effort has been made to accurately represent our product and it's potential. Any claims made of actual earnings or examples of actual results can be verified upon request. The testimonials and examples used are exceptional results, and don't apply to the average purchaser and are not intended to represent that anyone will achieve the same or similar results. Each individual's success depends on his or her background, dedication, desire and motivation. As with any business endeavor, there is an inherent risk of loss of capital and there is no guarantee that you will earn any money.